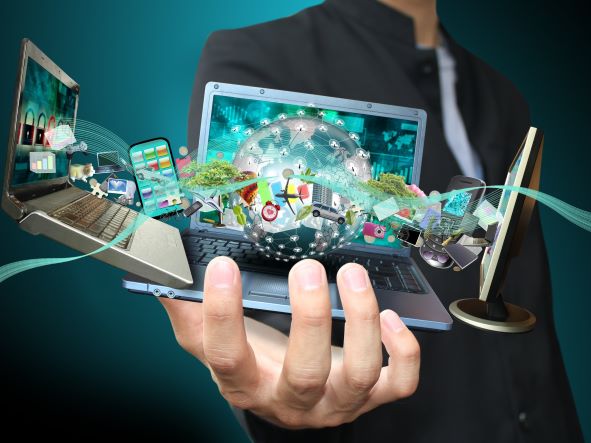 Legal control of content for demonstration in Russia
Producers and distributors of media content are responsible for any content that contradicts Russian law, the requirements of which are becoming increasingly stringent from year to year. MGAP has unique and extensive content compliance experience in advising production companies and distributors on legal issues related to content use and restrictions in Russia. In particular, MGAP advises its clients on the following legal issues in the production and distribution of media content:
Various legal requirements for TV, print media, cinemas, theaters, websites, online stores, VOD, etc.
Advertising content as a subject of special regulation
Current social and political situations that affect restrictive content requirements
Existing unwritten restrictions (eg regarding politics, religion, World War II, etc.)
Web-based platforms, apps and instant messengers     
Following a significant increase in demand for content verification services in recent years, particularly for compliance in Russia by Western companies, we noted a new trend: media platforms operating in Russia were in need of both legal content assessment and control over compliance with data protection regime, as well as advising on legal relations with partners, advertisers, users and especially with licensing and regulatory authorities such as Roskomnadzor.
Dynamically changing law constantly establishes new rules for the business operations of web-based platforms, apps and instant messengers in Russia, focusing on extensive ground of blocking of respective websites and apps due to a wide scope of reasons – from copyright violation to failure to comply with personal data localisation rules.
MGAP successfully represents web-based platforms and instant messengers in relation to their data protection, regulatory, and copyright issues.
Media content compliance
In the context of rapidly Increasing legal restrictions, production companies and distributors take on the responsibility for any content contradicting Russian law. MGAP has a unique and strong content compliance practice advising production companies and distributors on legal issues connected with the use of content in Russia.
FIFA 2018: advertising campaigns
The final part of FIFA 2018 took place on Russian territory, causing a huge spike In interest from clients regarding legal matters linked with advertising around this major football event. MGAP consulted clients on all Russian legal matters connected with advertising at FIFA 2018, including: copyright, ambush marketing, antitrust legislation, alcohol advertising, outdoor advertising, etc.
Virtual reality
MGAP represents the clients whose product/service is related to virtual reality and provides help with regards to selection of the correct legal model for their business. We consult our clients on the following legal matters related to VR:
Content ratings and age classification
User/customer agreements
License agreements
Applicable law
Product liability and consumer protection
MGAP consults companies whose business is linked to technology and IP, regarding product liability and consumer protection law on Russiaт territory. MGAP represents producers of drones and helicopters, electrical consumer goods, fashion goods, electronic toys, etc.
Blockchain
MGAP consults clients on the tradability of cryptocurrency in Russia along with investment deals using cryptocurrency, including the structuring of ICO.
Complex legal support for film and TV projects
We provide legal support at all stages of film development, production, promotion, and distribution both inside and outside of Russia, including:
Preparation of contracts with crew
Licensing, merchandising and product placement; rights clearance
Insurance, tax and immigration issues when contracting non-Russian contractors and talents
Consultation on adaptations, and remakes for foreign projects
Due diligence of IP assets
Due diligence allows clients to asses basic risks of acquiring rights catalogues or other IP assets, the risks of an existing corporate structure and system of management, and analysis of asset encumbrances. Due diligence is necessary when planning corporate or investment deals, especially if an acquiring party/investor under the agreement is a foreign holding.
Financing. Investments. Co-production.
MGAP provides legal support to a large number of co-production and investment deals. We have developed powerful legal tools for delivery of a project adhering to all contracts and agreements, with all rights protected in the event of a default by one of the parties.
Corporate and tax consulting
In most cases, the project realization is hardly possible without a well-thought-out corporate structure. This allows us to effectively implement both the production and the financial aspects of the project.
We develop corporate and tax solutions in Russia and abroad, based on the location of prospected business and assets, and the jurisdiction of partners and investors. Our worldwide network of foreign legal partners allows us to provide support for projects connected with the law of other jurisdictions.
Due to constantly changing tax legislation, it is necessary to take into account tax consequences when structuring transactions that help to predict the parties' financial interest properly and in advance.
Advertising
MGAP has many years of experience in providing high quality legal support for production and agent transactions in advertising. We also advise on issues in compliance with a wide range of restrictions in Russian advertising legislation.
We know the Russian advertising market well and advise on many different transactions, product placement, cross-promo and other types of indirect advertising, so that it is conducted in accordance with Russian law requirements and Federal Antimonopoly Service's practice. This is especially important for paid TV channels in the light of recent changes in advertising legislation that demand a well-considered and thought-out legal approach to the production and screening of this kind of content.
---
The Legal 500 (EMEA) – leading firm
Chambers and Partners (Europe) – noted firm
Media Law International – ranking firm